About Us
---
www.MORTGAGE-WORLD.com LLC is an online mortgage company specializing in FHA loans for first time home buyers. FHA minimum credit score to buy a house or refinance is 500.
---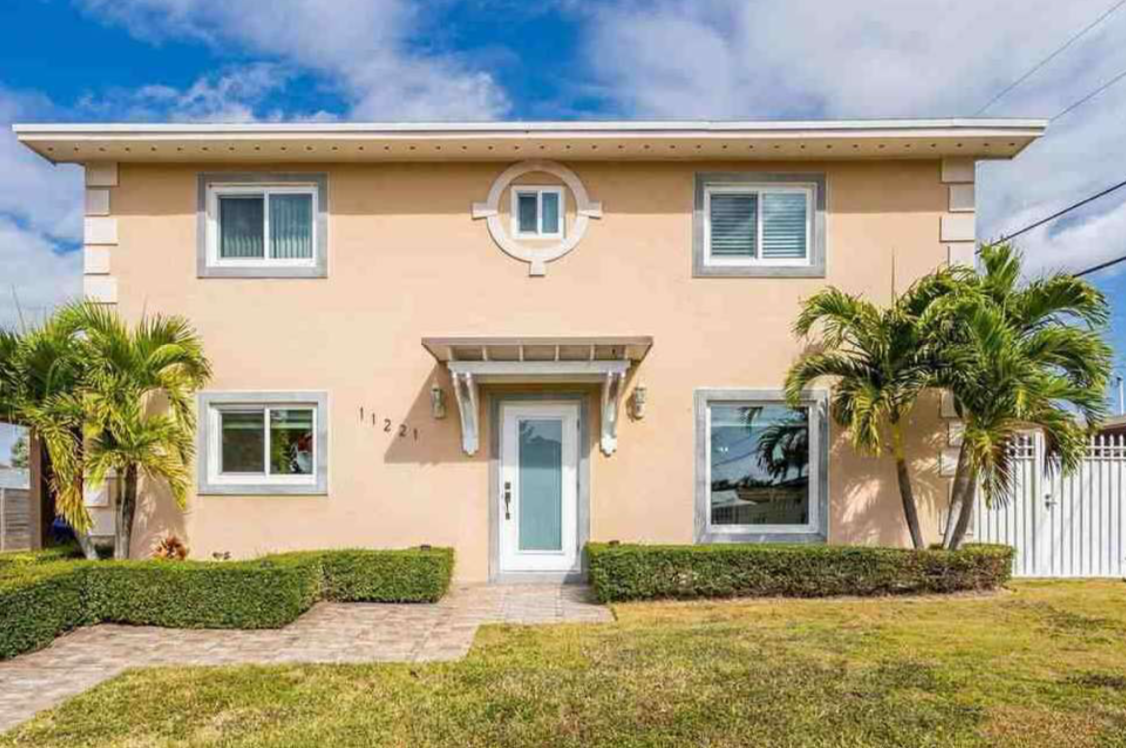 ---
Thank you for all the help and encouragement you gave along this journey to making this dream a reality...I wholeheartedly respect your judgement and positive outlook you showed throughout...A true professional...Thanks a lot.   
Ludlow

Palm Bay, FL
---
I wanted to write a letter to you to express our appreciation and gratitude for your assistance in helping us purchase our first home. By the time I had found your website I was in a dire housing situation. Our lease was ready to expire in a couple months and renewing was not an option. We had outgrown our rental and we had a falling out with our landlord over the condition of the property. There were several repairs needed to the property but nothing was ever done and on top of that they wanted to raise rent to cover the repairs. This was unacceptable so my wife and I decided that our income was enough that we should look into buying a home. However we thought that because our credit scores were right around the 580 mark no one would lend to us. Turns out this was absolutely true. I was denied by no less than 10 local and national lenders including the bank I have been with the past twenty years. Every one of the lenders told me to come back when my credit score is 620 or higher. We had been working to improve our credit but getting over that 580 mark proved to be difficult mainly due to some student loans. As the time got closer to the end of our lease we were facing the reality of having to move into another rental. We needed a larger place so that meant having to pay more monthly rent on top of all the ridiculous move in costs that are associated with rentals. I checked into a couple more companies such as Quicken and others that claim to be able to get you pre-approved no matter what. This was not true I found myself rejected once again and it hit me pretty hard.
However just as we were ready to give up I came across your website. At first I was very skeptical because you state that if your credit is at least 580 you can own a home. How could this be possible if I was turned away by so many others. I decided to give you a call because I figured the worst that could happen is I am rejected yet again. Much to my surprise after about 20 minutes of going over our personal information and income you provided me with a pre-approval letter so we could start shopping for a home. This was amazing because no other lender was willing to go that far. You assured me that as long as I had enough money for a down payment, income and my credit was at least 580 you would help us get approved for a Mortgage. As you know I was worried throughout the process that something would happen and we would not be able to purchase a home. However the exact opposite happened. We found our home and put in an offer that was approved. You worked swiftly gathering all our information needed to get a mortgage approval. Every step of the way you were there for us. When it came time for inspections, appraisals, or any other document needed you were right on top of it and I cannot THANK YOU enough. Never once did I feel like we weren't your only client although I know you are very busy based on how often you were at the office. It did not matter if it was early in the morning or late into the evening you were there working for us. We felt like we got service that people buying multi-million dollar homes get not someone buying their first home for a little over $100,000. Everything you told me came true and you are a man of your word. Not only did we close on our home just this week, we closed early! Our closing agent, realtor and listing agent had nothing but great things to say about you at closing. They expressed their initial hesitation working with someone I found on the internet because they said those companies have a tendency to not get to closing. This was not true in our case. They said you were on top of everything and would not mind working with you again in the future.
I know this is a long email but it is important that people in similar situations as me know that you are out there working for people like us. You had confidence in us so long as we had confidence in you and that we did. You did a great job for us and did something for us no one else could do.
If anyone has any hesitations refer them to me.
God Bless,
Kory

St. Petersburg, FL
---
Good Morning Ralph,
First off thank you for all of  your work this was not an easy close  and you did an amazing job. I will be referring a few people to you. 
Thank you and have a good day!
Debra

Lake Worth, FL
---
Everything went smoothly and we are in the house. Thank you so much for your hard work and patience. You are very good at what you do.
Robert
Port Richey, FL

---
I would like to express my appreciation for the remarkable services you rendered on behalf of Kathy and myself. The hard work and dedication you put into making our home buying experience pleasant and our dream home come true.
The closing process went smoothly a lot of paperwork to sign. We have the keys and will start the process of moving for last time. We are looking forward to many happy wonderful memories in home. Thank You again for your help and keeping the faith.
Thanks for ALL you have done...it's been a long journey but with God on our side we made it through. I will definitely recommend you to anyone that is in the market of a lender.
Again I want to thank you!
Eirec & Kathy
Parrish, FL

---
I want to sincerely THANK YOU for getting us closed on this house!  I want you to know how much I truly appreciate all of your efforts in making this happen!!!!  I will absolutely refer anyone I know directly to you. 
Again, thank you!!!

Sincerely,
Amanda
Palm Bay. FL

---
Thank You, so very much.
It was a long ride but you did your job well and I appreciate it.
Tamecia
Tallahassee, FL

---
Mr. Luis,
I just wanted to say again much thanks goes out to you!!!! I was kinda worried at first but you put me at ease. I really appreciate all your hard work & effort to see me thru. When I first spoke with you last year about getting a loan, you told me if Lord's willing. This has come into effect. I am very grateful & thank God and you for all your wonderful hard work. I know that at some point we wanted to put each other in the headlock (smiles). But you saw me thru & thank You. Enjoy your evening
BEST WISHES to do many many more home loans....
Thanks Robin
Pensacola, FL

---
I am writing this letter to inform you of the great job Chris did with helping my wife and I purchase our first home. Chris was always a phone call away, always returned every email and phone call promptly. He did a phenomenal job keeping up with the underwriters and getting then all the information and documentation needed on a timely basis. We were up against a deadline and he made it all happen.
Casey
Lantana, FL

---
hi ralph just wanted to see how you have been. just wanted to say hi, and many thanks for helping us get our house. take care
Bob and Charlotte
Palm Bay, FL

---
Chris was the best. We would use Mortgage World again and we would recommend your company to a friend or family member.
Tom 
Bonita Springs, FL

---
I got your name from Maria.

Nick
Port Saint Lucie, FL

---
Thanks for everything. Glad we are finally getting this sale done with. You were very professional with everything and had a difficult job being stuck in the middle of a hostile situation.  Thanks again for your hard work.
Greg and Tara
Madison, FL

---
Good morning, I just wanted to take this time to say THANK YOU for all your help and work in the purchase of our new home.  This has been a very overwhelming process but I thank GOD HE assigned you to help through this journey. It is our prayer that you will be tremendously blessed for all your efforts in helping us in this new adventure of our lives. Be blessed and THANK YOU again.
Keisha and Dave
Orlando, FL

---
Thanks a million for everything and all the time and hard work you put into getting us our home. May God always bless you.
Paola and Emmanuel
New Port Richey, FL

---
Just a note of thanks to you for the wonderful job and hard work you put in. Michelle and I really appreciate your service. Have a happy new year and again, THANK YOU!
Rob and Michelle
Melbourne, FL

---

Call us 888-958-5382
---
www.MORTGAGE-WORLD.com LLC is an online mortgage company specializing in FHA loans for first time home buyers.
---
We look forward to working with you.
Call us 888-958-5382
---
www.MORTGAGE-WORLD.com LLC is an online mortgage company specializing in FHA loans for first time home buyers.
---
We look forward to working with you.